Find Over 100+ Mobile Homes For Sale in College Station, Texas
Alamo Homes offers you a huge variety of single and double wide mobile homes for sale in College Station, Texas at affordable prices with the friendliest customer service around!
We offer you free site inspections, free credit checks and free mobile home financing consultation and loan application assistance.
All of our new model mobile homes for sale in College Station, Texas also come with a FREE Lifetime Home Warranty included that covers electrical, plumbing, A/C, appliances and more. Call or contact us today to find out more details!
Get Our Help Finding Financing For That Mobile Home For Sale in College Station, Texas
Did you find a mobile home for sale in College Station, Texas on our website and want to figure out how to finance it? We can help!
Finding financing for a mobile home in College Station, Texas can be easier than you think. There are plenty of Texas-based and national lenders who offer chattel loans specifically for mobile homes. Different lenders can also provide manufactured home loans with options like Conventional, VA, FHA, and USDA Loan programs depending on home type.
Alamo Homes can help you find loan options from various companies to finance your dream home. If you need additional assistance, the Texas Department of Housing and Community Affairs can offer applications for down payment/closing cost assistance.
The process can be confusing and overwhelming, but our experienced team at Alamo Homes is ready to help you walk through it! We have been helping Texans buy and finance mobile homes for over 25+ years in business, and we can help you too. 
Should You Get a Single Wide, Double Wide or Triple Wide Mobile Home in College Station?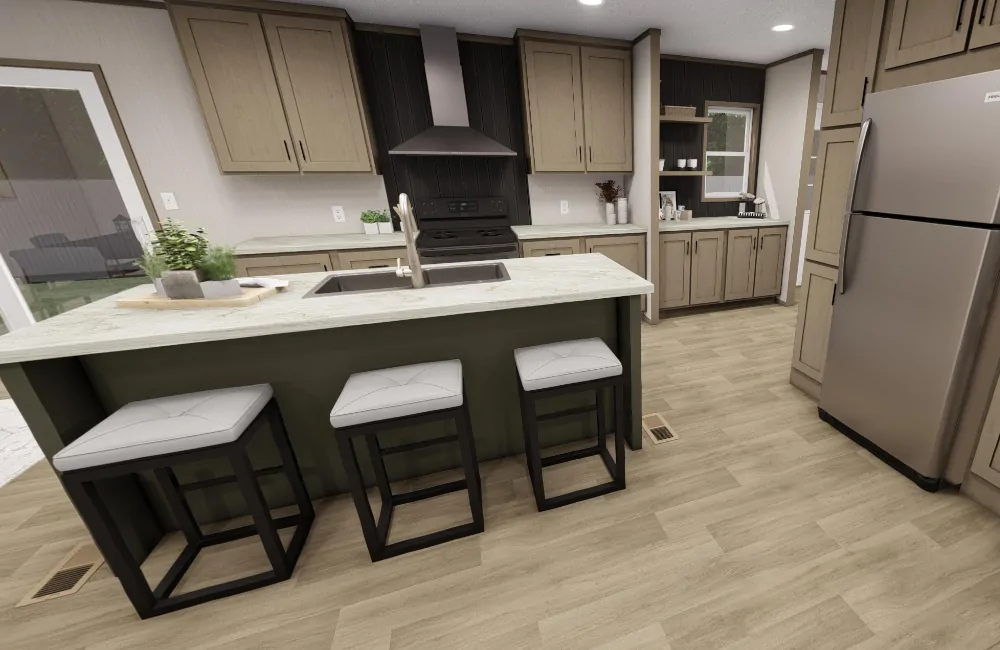 Choosing the right size for your mobile home depends on your needs. Single wide homes are smaller and can be perfect for individuals or small families. Double wide homes are larger and might be a good fit for bigger families or if you want more space, a larger kitchen, more bathrooms, etc…
Triple wide models are the largest and offer the most space, but they also tend to be more costly. Think about how much room you need and what your budget is before deciding. Remember, no matter what size you choose, we can help you find available financing options to help make your dream of owning a mobile home in College Station, Texas a reality.
Call or contact us today with your questions to get started!
Contact Our Friendly Team Now
Let our team at Alamo Homes help answer your questions about mobile homes! With our reputation for providing some of the friendliest and most experienced customer service in Texas, you won't be disappointed. Call 210-633-3800 or e-mail us below.